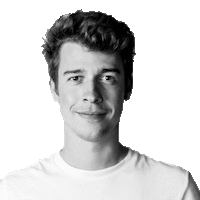 Maxim Piessen (°1994) is a Belgian photographer specialised in macro photography.
Maxim started keeping exotic insects at the age of 10. He shared his knowledge on various online insect forums. In order to give his posts more body, he decided to photograph his insects using a cheap compact camera and magnifying glasses. The visual dimension quickly overtook the written part. By not having the money to buy expensive gear, Maxim had to use creative camera- and DIY lighting setups. These setups resulted in a unique style represented in his photography.
At the age of 16, Maxim won a wildcard to participate in 'Bugshot', a workshop on insect photography in the US. Since then his work has been featured in numerous magazines, newspapers, tv and radio shows. In order to spread his knowledge, Maxim gives lectures, workshops and writes articles on this topic.
Over the last few years Maxim's focus shifted towards travel photography and the creation of insect related photo stories. This new focus led to the title of 'Erasmus Photographer Of The Year Award 2015'.